Another Interesting Area For Future Projects.
Welcome to Knittedthreads. This blog aims to bring you tips and ideas for your handmade creations. Whether it's to keep the kids busy or to bring a touch of fantasy into your home, our articles will show you tips and tricks to make your creations look their best!
Some recipes and tips for cooking.
Decoration ideas to brighten up your home.
Ideas of all kinds to create with your hands.
Tutorials and tips on knitting and sewing.
The right tools for good practices.
Knittedthreads is, in the beginning, three friends who love to make things out of ourselves. It can be just cooking or restoring a piece of furniture. As long as we are satisfied with the result, we're fine with it. So we don't work on the same projects all the time, each of us prefers that what we do has our own personal touch, but we get together to create in a friendly atmosphere.
Interior decoration is above all a matter of taste. And when it comes to personalisation, the best solution is still to do it yourself. So here are our ideas and our step-by-step instructions on how to make decorative objects, customise a piece of furniture, knit a scarf, and so on. Because nothing is lost on this decoration blog.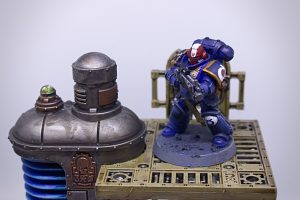 Are you trying to figure out how to use Warhammer 40k miniatures? You might be wondering what we are talking about. Well, this article will
Read More »